Smool
Robert Bronwasser studied industrial design at Delft University of Technology, graduating with honours in 1992. He co-founded and for eight years was the creative director of Fontis Ontwerpers, located in Haarlem. In 2002 he started his own design label called 'Smool', in Amsterdam.
Bronwasser has won many international design prizes.
Memorabilia
Wie business class vliegt met KLM krijgt al sinds de oertijden van de luchtvaart een aperitiefje in een aardewerken miniatuur monumenten-pandje van Goedewaagen. Zelfs de groten der aarde schijnen ze te sparen. Voor de Holland America Line produceert Goedewaagen een hele reeks memorabilia. Het nieuwste product dat exclusief voor een industriële partner werd ontwikkeld is een melkkan, Dutch design in optima forma. Firma's van over de hele wereld hebben de weg naar Goedewaagen gevonden.
Inaugural china
Goedewaagen custom-makes many objects for special occasions. A very special event in our country was the 2013 inauguration of King Willem-Alexander. For this occasion the
Oxford
design was decorated with a striking orange-coloured coat. Or perhaps we should say
chemise
, for the orange colour is applied only to the service's inside. A special series for a royal treat.
photo: Royal Goedewaagen



Oxford

This is a traditional kind of coffee pot and its decoration seems straight from an old Delft Blue tile. And yet the ensemble is completely contemporary. It is the Oxford coffee pot that was long ago designed at Plateelbakkerij Zuid-Holland, to be manufactured again by Goedewaagen much later. Made in many varieties, there is an edition with expressive Delft Blue flowers as well as one with a refined 'children's games motif'.

Photo: Royal Goedewaagen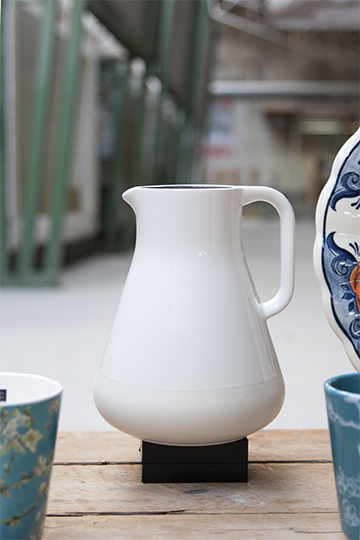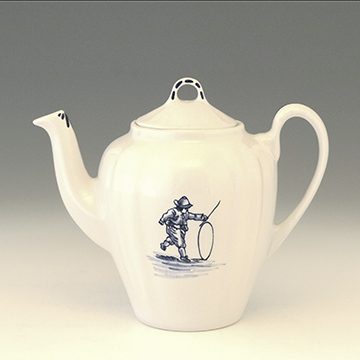 design's by Robert Bronwasser:
milk jug (2013)
'Scheepsservies' (2009)
photo's courtesy R.G.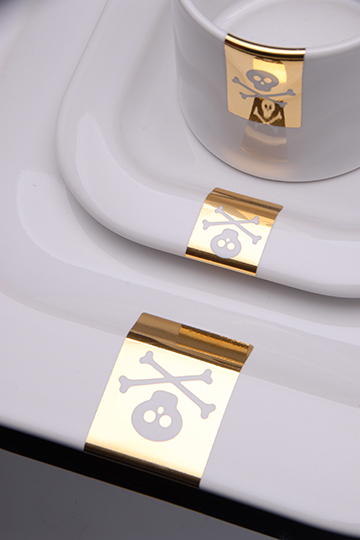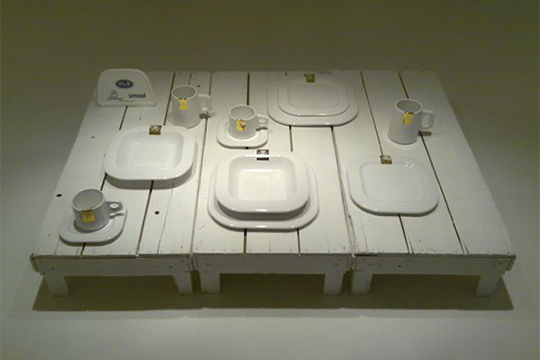 Robert Bronwasser

At Goedewaagen, tradition and modernity go hand in hand. Many museum merchandising articles decorated in Delft Blue are made here. Goedewaagen also remains loyal to its own tradition by hiring prominent designers for its products. Its new design collection was created by Robert Bronwasser, who was their chief (if free-lance) designer from 2008 to 2010.
photo: Royal Goedewaagen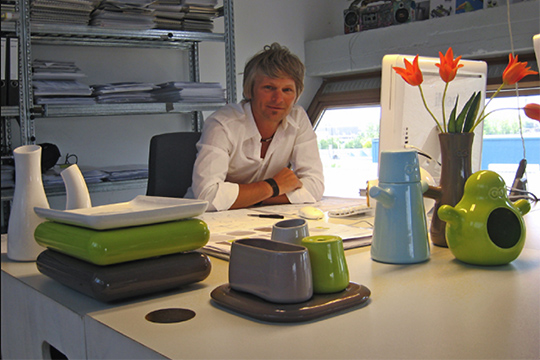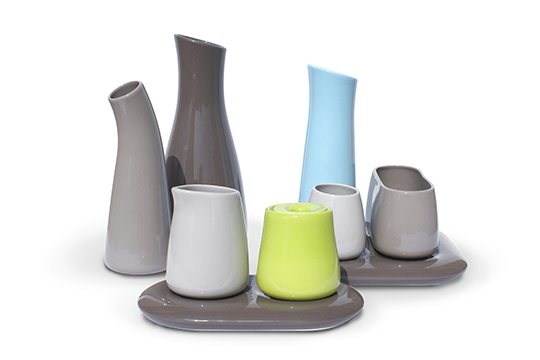 Royal Goedewaagen:
'Tableware'
design: Robert Bronwasser
photo: Royal Goedewaagen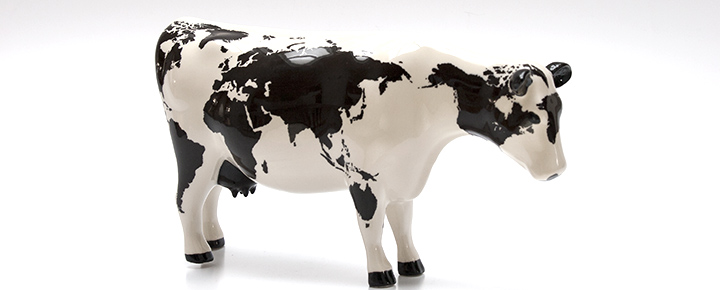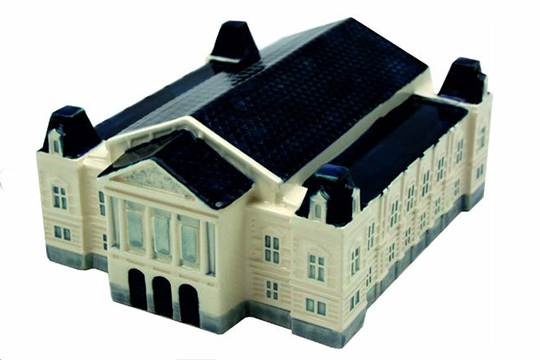 The cow with a world map print, Sander Alblas' famous Holland Vase, KLM's miniature houses in Delft Blue - they are not just great to have but excellent promotional articles as well.

Goedewaagen excels in manufacturing presents for managers, airlines and government officials who wish to give something that will not immediately be forgotten.
Royal Goedewaagen Now